Elevate Your Translation Game with 50 Captivating Instagram Posts! No need to stress over design or content creation. Our Instagram post templates for translators are ready-to-use, leaving you more time to focus on what you do best: translating.
Are you passionate about the art of translation? Do you revel in the beauty of words across cultures but are stuck when it comes to social media and promoting your own business? Well, we've got something special in store just for you! 🎉 Introducing our brand-new Instagram Post Templates for Translators!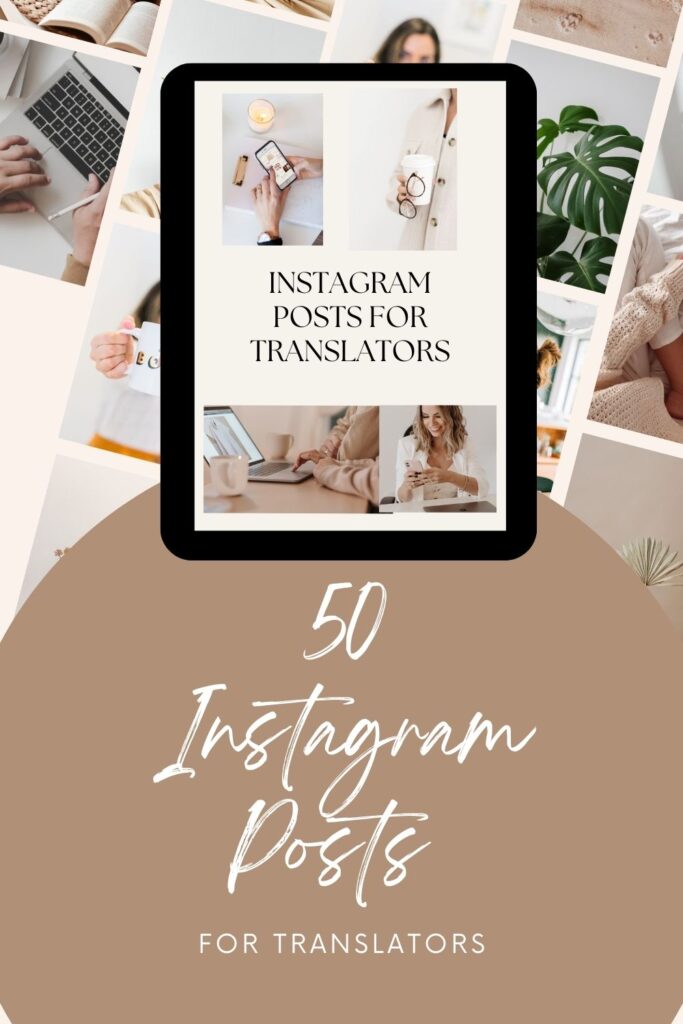 With our templates, you'll have a dynamic canvas to share translation tips, language trivia, and even sneak peeks into your exciting translation projects. Whether you're a seasoned professional or a budding language enthusiast, these templates are designed to help you connect with your audience like never before.
Showcase your multicultural expertise with our Instagram post templates for translators that highlight various languages, cultures, and the power of effective communication.
Quote It Right: Share your favorite linguistic insights, quotes, and language facts with templates that make your words pop.
Client Stories: Display client testimonials and success stories beautifully, reflecting the impact of your precision translations.
Customizable Magic: These post templates for translators or any small business actually are fully editable, allowing you to infuse your unique style and branding effortlessly.
💡 Why Choose Our Templates:
🌟 Designed for Translators: Crafted with your professional needs in mind, our templates amplify your translation skills in a visually captivating way.
Time-Saver: Elevate your social media presence without spending hours designing. Our templates are ready to use, saving you valuable time.
Boost Engagement: Stand out in your niche, foster connections, and enhance your brand's visibility with stunning visuals.
Ready to take your social media game to the next level? Explore our Etsy shop and discover a world of possibilities with our translator-centric templates.
Did you like this post? Read more like this on the blog!